On-Going Maintenance & Care
Angel Guardian Florist, Inc. offers a full-service Garden Maintenance Program to individuals and corporations in the greater Chicagoland area.
Our Garden Maintenance Program includes artistic pruning, fertilization, de-weeding, plant replacement, garden cleanup, and seasonal updates, as well as disease, insect, and moisture level monitoring.
From managing high-end landscapes to designing and executing extremely detailed gardening projects, we guaruntee a high attention to detail and an on-going immaculate garden environment.
And as Chicago's leading florist with over 100 years of operation, we are intimately familiar with all garden care techniques that your beautiful landscape demands and deserves.
Inquire Today To Get Started
Requesting your free consultation is fast and easy!
Simply call us at (773) 973-7400 to speak with a representative now.
Or submit our Floral Service Request Form below to have a representative contact you within the next business day.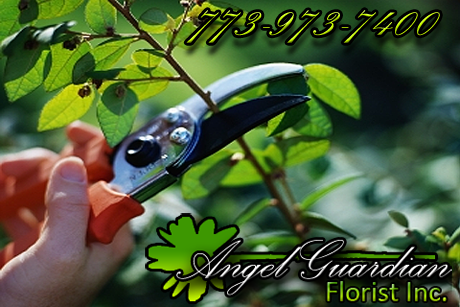 View Our Beautiful Collections Online
Our clients are in no way limited to our online collections. We do honor special requests, so just let us know your requirements. We simply provide some of our collections online to visually present you with our wide selection of floral arrangements and assist you with your ideas.
Quick Links
BUSINESS HOURS
Monday - Friday: 9am to 5pm
Saturday: 10am to 2pm
Sunday: By Appointment
Questions? Call us at (773) 973-7400